Round Foot° Homes - Getting Started
Just follow these simple steps...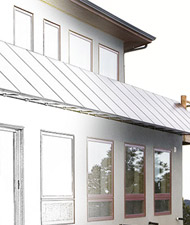 Start by choosing the amount of "round-footage" desired for your new home!

Customize your living space by

Choosing your building material and roof style, adding a basement and/or arctic entry, and adding, moving, or removing walls and windows.

Click to Order your plans!

We can also assist you in choosing your contractor, material supplier, and locating and communicating with your local Building Department.

Discuss custom options,

with David Benjamin, VP Drafting, to design your home for the way you live!
Check it Out!
Download the pdf file:
Steps to Building Department Cooperation
~for Round Foot° Homes
Download now!


Site last updated on January 13, 2010
Check back for updates!
Coming Soon!
......a complete choice of floor plans and elevations, online ordering, and Photo Gallery!